We were founded in 2012 in Berlin. We have since grown globally, with an international team of exceptional engineers, designers and innovators who are united by shared principles.
Together we've created an engineering-led organisation that prioritises technical expertise and experimentation over hierarchy and bureaucracy.
Our clients say that working with H&C is a unique experience. Much of their feedback can be summarised by our commitment to the following five values.
Passion
We are motivated by impact. Many organisations equate professionalism with a detached and formal way of working. H&C is different. We are driven by an intense passion for our craft and bring this sense of purpose to everything we do. We believe our technology can tilt the world towards a more sustainable and liberated future.
Quality
We define our own standard of quality. Good enough for the market is not good enough for us. Our productivity depends on the motivation of our people. They work at their best when striving for a level of quality beyond what the market will accept. This enables us to build better products faster and more efficiently.
Trust
All collaboration depends on trust. Without trust our energies are diverted away from shared goals. Trust reduces the need for bureaucracy and wasteful layers of non-productive administration. Trust is what makes our teams exceptional and our partnerships dynamic.
Diversity
H&C was founded within the vibrant multiculturalism of Berlin. We are now a distributed company with people spread throughout the world. Our mutual passion for ideas and flat hierarchy has created a diverse but unifying culture. This transcends race, nationality, sexuality, gender and religion. It reduces groupthink and ensures we remain reflective and hungry.
Independence
H&C is proud to be bootstrapped. We have grown organically without external investment. This has enabled us to remain true to our values and put the long term flourishing of the company, our clients, and our people first. This independent spirit is reflected in our energetic and resourceful approach to challenges and opportunities.
To Hack is to act on an immediate creative impulse. Hacking is pushing boundaries without fear of failure. Craft is reflective and deliberate refinement. To Craft is to turn potential into lasting impact. These combined activities are the engine of all human progress.
Meetups at the H&C Lab
Our events provide a forum to share ideas and engage with the community. Hosted at our Lab in Brighton, UK or held virtually, we encourage discussion between the leading voices in modern industry.
1:02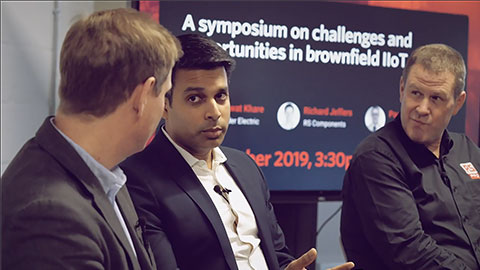 We are constantly on the lookout for new team members. Check our open positions.
Open positions