At the beginning of a new year, we all set out with the best intentions. For many businesses, this involves evaluating how to increase the sustainability of their operations.
However, it's hard to know where to begin with such transitions, or just how high the risk factors could be.
What is apparent, though, is that waste disposal is an industry-wide, costly issue that most companies don't yet have a sustainable solution for.
That's where we come in. Our digital 'Connect for Recycling' solution helps supply chains operate more sustainably, efficiently and at significantly reduced costs, with circular economic principles at the heart of these operations.
Circular economic principles - what are they?
The circular economy is an existing concept, but lack of knowledge prevents some companies from identifying the environmental and economic benefits to be gained by switching to circular.
Circular economic principles are economic practices for maximum sustainability and Zero Avoidable Waste (ZAW).
ZAW means that all products, components and materials used within the construction flow should be reused before being recycled.
Not only is ZAW good for the environment, reusing materials helps businesses reduce costs. ZAW protects against price volatility and also eliminates hazardous waste and the overflowing of landfills.
Contrary to popular belief, circular supply chain models are more economical in the long term than traditional 'take, make, throw away' methods.
With the ever increasing prices of raw materials, and waste disposal costs, joining the circular economy is cheaper, more efficient and more sustainable for your business.
Companies wishing to prosper in their markets must cater to a society increasingly conscious of environmental impact.
This is of even greater importance as businesses across the UK will be held accountable to an Extended Producer Responsibility policy.
Extended Producer Responsibility (EPR)
This year, the OECD will introduce its Extended Producer Responsibility policy. This will hold manufacturers accountable for all post-consumer waste.
Post-consumer waste is the remaining waste at the end of a product lifecycle that doesn't go on to create another product. In other words, it is not reused or recycled.
As EPR forces companies to move away from linear models, now is the time to join the circular economy.
For some companies, this means a shift towards sustainable packaging, or supporting public recycling efforts.
However, these suggestions aren't always industry specific. That's why we've developed a solution specifically for supply chains in construction and manufacturing to help with waste management.
Our 'Connect for Recycling' solution
We work with many industry leading companies within construction and manufacturing, including retailers like RS Components and manufacturers like AkzoNobel and Saint Gobain.
We understand their desire to improve on supply chain sustainability, but note the complexity of adjusting and connecting each cycle stage.
To help companies transition to the circular economy, we've developed a platform that connects manufacturers, contractors, environment agencies, waste management centres, recyclers, and haulage companies.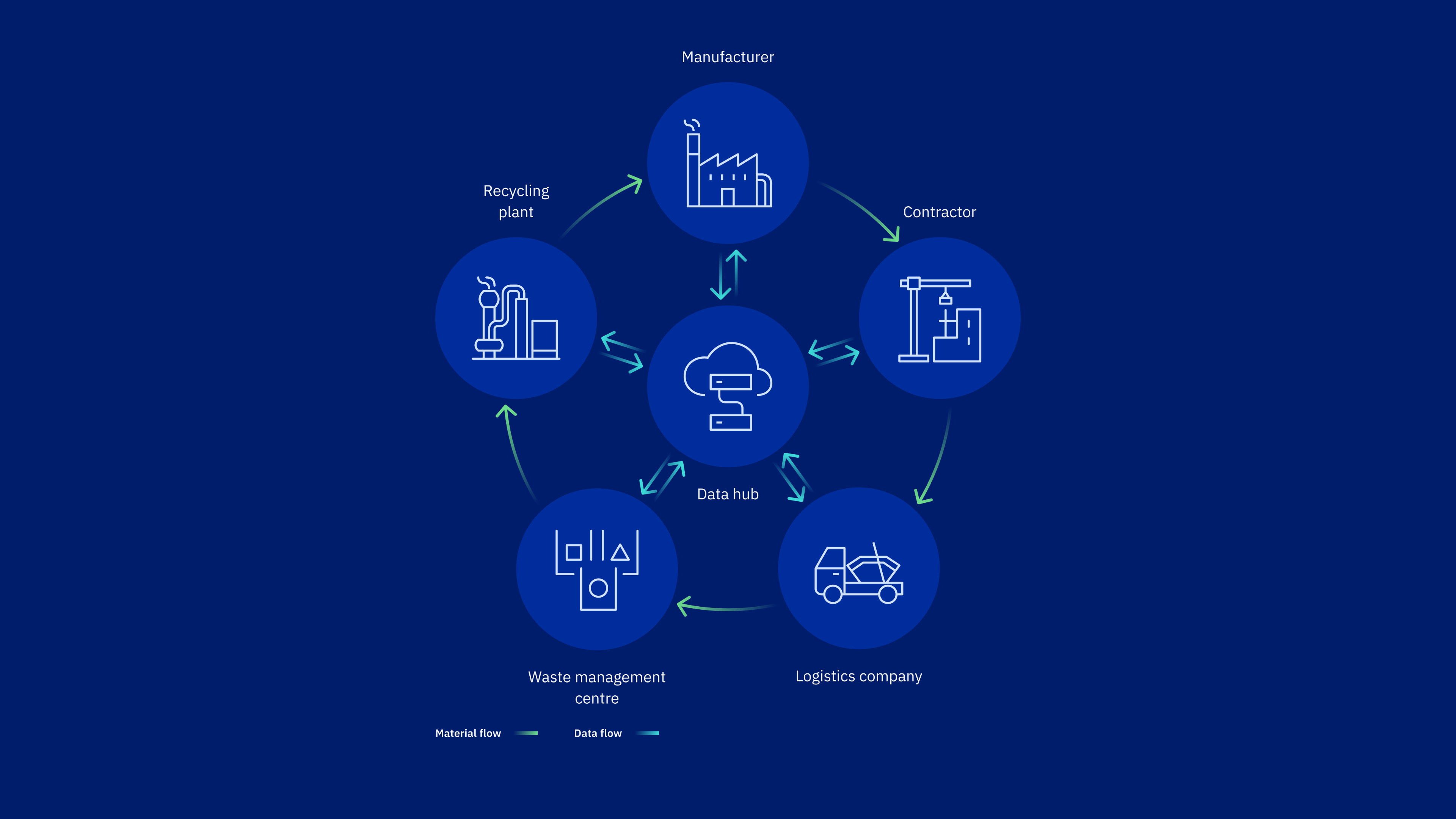 Our 'Connect for Recycling' solution handles the recycling of all construction materials, enabling each party to connect through a web or mobile app and perform their role.
The end-to-end digitisation simplifies the process, allowing for scalability. It also delivers end-to-end traceability and robust supply chain planning.
Our digital tools will help you connect the dots and transition over to the circular economy.
Before long, your supply chain will not only operate more sustainably, but also at a significantly reduced cost and with greater customer satisfaction. These are benefits that your business will continue to reap years down the line.
Are you ready to join the circular economy?
To begin the conversation about how 'Connect for Recycling' can kickstart your transition over to the circular economy, email Beth at beth.walker@hackandcraft.com.
Read our free whitepaper 'Technology for Circular Supply Chains'.