Lifecycle costing tools unlock the true cost of business assets, and can help providers demonstrate why their products deliver the best value for money.
Companies that don't properly budget for all past, present and future costs when deciding what equipment to buy are often left with a big dent in their bottom line. To prevent this from happening, they need to know the true long-term – or "life cycle" – costs of any purchasing decision, not just the up-front expenditure.
In addition, lifecycle costing is also an important tool for manufacturers that sell large quantities of their products to their biggest customers, helping them to set a competitive price point while also delivering good value for money for the customer.
Hack and Craft recently created a web-based tool for AkzoNobel, a leading paints and coatings company and a producer of speciality chemicals, to help it simplify and streamline the process of calculating lifetime costs. Before this, the AkzoNobel sales team used a manual process to calculate the lifetime cost of painting residential and commercial properties – a process that was both time-consuming and error-prone.
That was partly due to the complex calculation of factors such as labour, redecoration cycles and CO2 output. However, searching for up-to-date product specifications and pricing also took the sales team a significant amount of time. That meant lifetime costing could not be carried out during client consultations, reducing their impact and delaying client conversion. Furthermore, the completed lifetime calculations weren't shareable in an easy-to-read format, making it harder for the sales team to convince clients to purchase higher-priced but better-performing products.
Hack and Craft's tool, which uses its flexible 'lifecycle toolkit', provides a step by step journey from project details to 30-year cost. The web frontend allows users to select and calculate lifetime costs for both CO2 and price, and its configurable logic automatically resolves all the complex calculations for things such as redecoration cycles, saving the sales team significant time and reducing the number of errors made.
Integration with AkzoNobel APIs ensures that the latest system specifications and pricing are available, while a custom data pipeline imports all other data, such as regional market information. The completed calculations are shareable as PDFs, and include a full breakdown of the lifetime cost, graphs and links to the selected products.
The tool has dramatically reduced the time required to complete each lifetime calculation, meaning AkzoNobel's sales team can now conduct them during client consultations. Since introducing it, the company has seen higher sales conversions, especially in the case of premium products. This has encouraged AkzoNobel to launch a global version that includes deterioration rates for its range of paints, covering factors such as the weather, the type of paint in question (e.g. matt, gloss, etc.) and even colour type.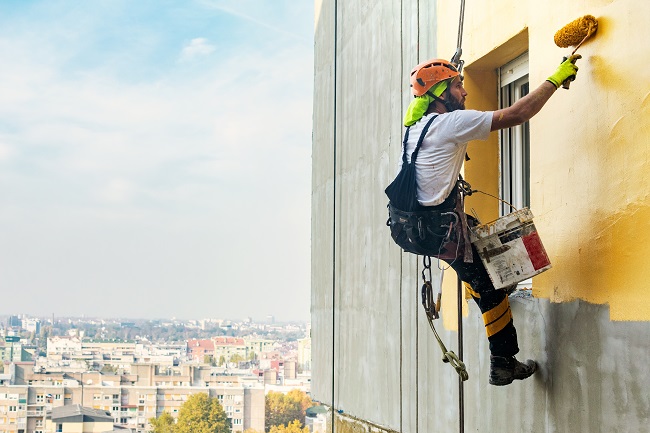 Lifecycle costing, which was developed in the 1960s, takes into account not only the initial cost of the item but also factors such as the cost to install, maintain, repair, operate, replace and dispose of it. Furthermore, lifecycle costing tools can also help businesses to assess some of the more subtle costs of a purchase, such as supplier responsiveness, the level of technical support provided, and any environmental impact.
However, lifecycle costing tools require effective data to provide an accurate calculation or comparison between potential purchases. This includes information on the typical lifespan of the item, how much it costs to install, operate and maintain (including the price of spare parts), as well as any fees for disposal once it reaches the end of its lifespan.
In particular, manufacturers' R&D teams often have extensive data on their products' lifecycles. Sharing this with the wider company – and especially the sales team – can help to ensure that lifecycle costs are accurate and that they stand up to customer scrutiny during sales consultations.
When lifecycle costs aren't a standard part of the purchasing process, the procurement team may focus on obtaining assets for a low up-front cost in the belief that this represents good value for money. They may also see these lower upfront costs as the best means of meeting budget constraints, while unwittingly driving up costs for the business further down the line. Meanwhile, maintenance teams may fail to factor a supplier's reputation for after-sales support into their planning and budgeting, or the availability of spare parts, leading to confusion and a serious strain on resources if something then goes wrong.
By pointing out these issues and providing a true appraisal of the lifetime costs of their products, suppliers can strengthen their customer relationships and win a reputation for transparency and honesty. Their customers know that the true cost of the product or service is always available upfront, not revealed unexpectedly when a vital piece of equipment fails to perform as promised. And if the provider's products cost little to install, require minimal maintenance, and also help to save energy, lifecycle costing tools will help to tell that story to potential customers – yet another potential benefit of this powerful technique.