It is with deep sadness that I must announce that Martin Peschke died of a heart attack on the 10 February 2018. He was 37 years old.
Martin was our dear friend, mentor, teacher and partner. With this short announcement I want to record the contribution Martin made to Hack and Craft and give an inevitably incomplete account of what he meant to us personally.
Martin was born in Beijing where his mother worked for the GDR diplomatic office. The family returned to Germany when he was a baby and raised Martin and his sister Tanja in a village just outside East Berlin. By age 12 he displayed a keen interest in, and intuitive understanding of computers, building his own PCs and hosting LAN parties when the internet was still in its infancy. He completed his studies in Computer Science in Dresden in 2004 where he was an exceptional but modest student with a close group of friends who he kept until his death.
He returned to Beijing after graduating and learned Mandarin before securing a job at Chinasoft, where he quickly worked through the ranks to Director. During this time, he met his future fiancé, Marlene, who was also from Berlin and living in Beijing.
I met Martin after he moved back to Berlin with Marlene in 2009 and taken a job as a developer (later CTO) at Rocket Internet. In those early days Rocket Internet had a very start-up atmosphere and was sufficiently unbureaucratic to thrive on the intellect and work ethic of ambitious engineers like Martin. While there, he was the driving technical force behind the critical early versions of eDarling and Billpay, as well as a key architect of the payment system that would become part of the ecommerce monolith Zalando.
I joined Rocket Internet as a replacement for Martin's role at eDarling, when he became CTO at sister company Billpay. His handover technique was as blunt and demanding as it was impressive and productive. To most of my technical questions he would advise me to "just read the code", and if I presented a workable solution to any problem he would ask why I hadn't implemented it yet. Unworkable solutions were greeted with a look of dismay.
I remember clearly the first time I impressed him. We had a particularly difficult problem to solve and I suggested a solution that hadn't occurred to him. From that moment on his attitude towards me changed and we began a productive and challenging friendship, which was driven by a search for mutual recognition and a commitment to robust critique. This dynamic was to become the engine of all our ventures and the essence of the Hack and Craft spirit.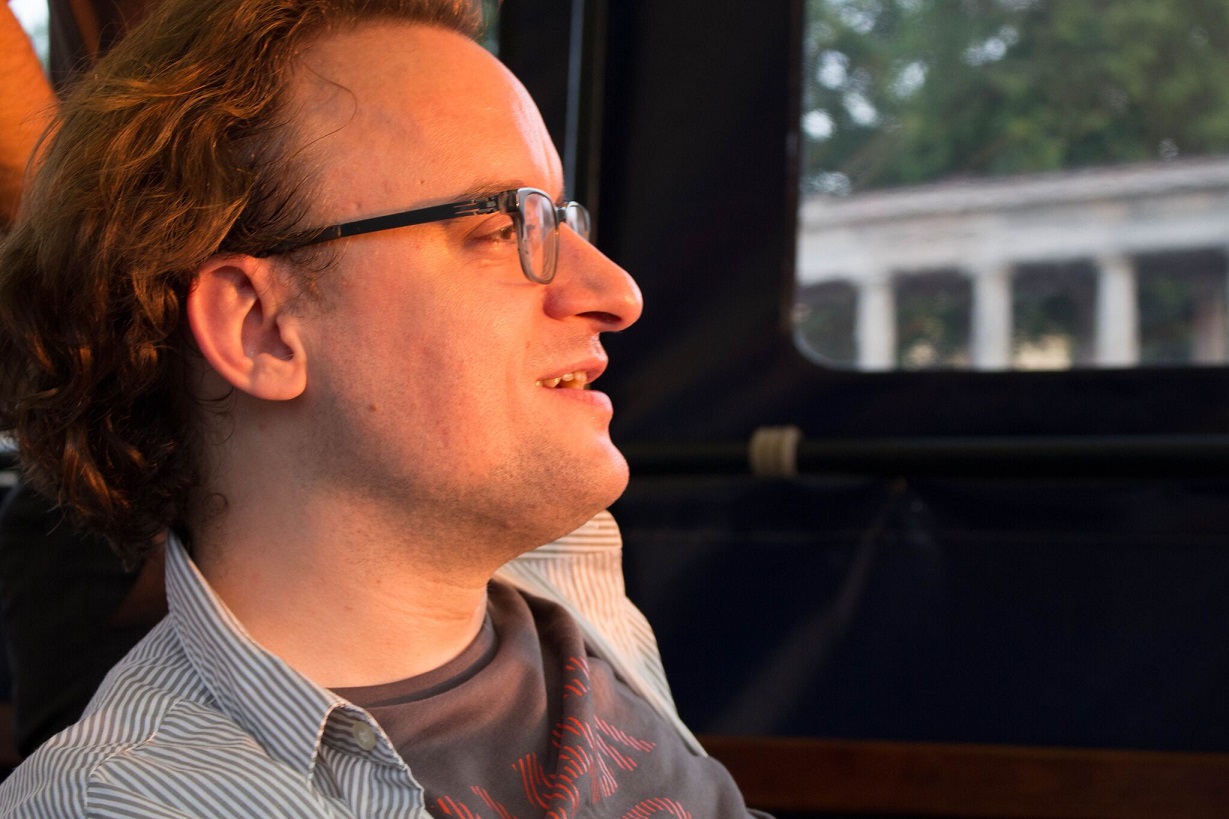 By June 2010 we had decided to start a crowdfunding company together named friendfund and began working in a tiny room in the back of a tattoo studio owned by his sister. Crowdfunding wasn't a good candidate for a get rich quick scheme. We focused on micro crowdfunding, designed to enable communities to fund social goods through grass roots collaboration. friendfund removed barriers to collective empowerment such as the free-rider problem, as well difficulties with organisation and communication. Martin was deeply motivated by this social use of technology and turned down opportunities to work in more profitable and fundable industries, such as gambling and content farming.
Together we built and launched friendfund in just three months, spanning four countries. By cold-contacting people on LinkedIn, we secured investment from some well-known German family offices. The company grew steadily and received praise from the tech press, as well as a feature on the BBC. During this time, Martin developed many of the techniques and methodologies that became the foundation of Hack and Craft.
Unfortunately, friendfund was ahead of its time and ultimately failed to secure follow-on funding. During this extremely stressful time Martin and I would often take long walks through Berlin discussing what to do next. Martin always had the option of returning to employment but was keen to put all that we had learned from friendfund to use in other ventures.
Martin carried forward the entrepreneurial spirit of friendfund into Hack and Craft and his calm and steadfast optimism became the crucial factor in overcoming the severe disappointment we both suffered when friendfund failed.
In 2012, Hack and Craft (H&C) began working on projects for a variety of clients. We grew rapidly in the German market by securing contracts with Axel Springer and General Electric. Steadily building on this foundation, we continued to expand without external investment and opened a UK office in 2014. We began working on AI and Machine Learning projects for several FTSE 100 companies. Throughout this growth, the culture remained true to the principles of democratic problem solving and critical friendship, which Martin established from the start.
Martin was incredibly quick-witted, which often made him extremely funny and equally impatient with those who couldn't keep up. Problems were approached with a relentless sense of urgency, as if the problems themselves were getting harder to solve the longer we failed to address them. He had a seemingly endless ability to concentrate for very long periods of time and, despite working at great speed, was able to focus for longer than anyone else. In the early days of Hack and Craft, it was his ceaseless determination that kept us afloat.
The programming language Python was Martin's mother tongue. At Hack and Craft, he found the opportunity to build systems with the craftsmanship and inventiveness that characterised all his best work. His mentoring of our developers usually involved him glancing at, and then rapidly deleting, large chunks of their code, which would initially alarm and then delight his team.
He was able to simplify the muddle of other people's thinking and see concise solutions in among the logic spaghetti of their programming. His own code was incredibly terse and beautifully minimal, often written without the benefit of modern IDEs directly into notepad. This is a rare ability among developers, who are normally reliant on the hints and syntax highlighting provided by modern code editors. The experience of working with him was an invaluable experience for everyone who had the privilege; and a source of confidence that solutions can always be found if the proper attention and intellectual grit is applied.
Besides his contribution to the systems we built together at Hack and Craft, I know all of us will miss Martin's uncanny ability to find humour in the absurdity of the sometimes-mundane nature of work life. He had unique perspectives on people and situations that contained truths about their underlying dynamics or motivations, which were often as darkly funny as they were profound. Many of his jokes, during which he would remain deadpan - as if he hadn't noticed that we were struggling to catch our breath - involved intricate wordplay and puns in English, which was his second language. Despite his dark and cynical humour he was kind to a fault and often struggled with the difficult decisions that have to be made when running a business.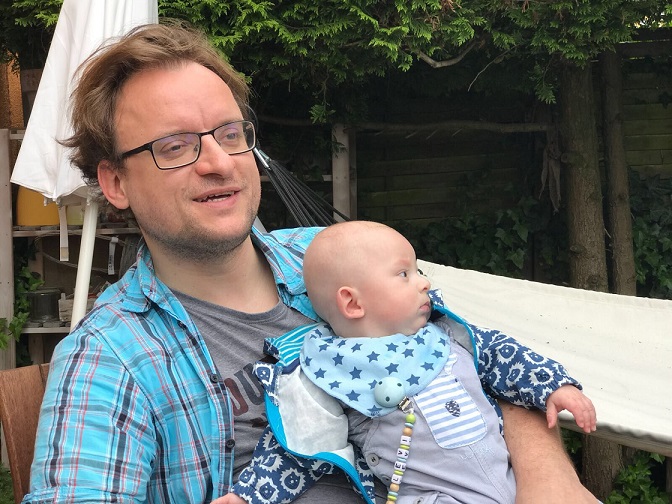 The great personal sadness felt by all of us at Hack and Craft is put into perspective by the unimaginable loss that must be felt by Martin's family. He leaves behind his mother Birgit, his father Reinhard, his sister Tanja, Marlene, his son Levy and their adopted daughter Lilly. Tragically, Martin's second son, of whom he proudly shared scans on the company chat, is due in August 2018.
Martin was an intensely private man but always remained clear that his work was primarily a means of creating and maintaining a family home. Over the last year, the great labour invested by Martin into Hack and Craft was starting to allow him to spend more precious time as the devoted and hands-on father he had always wanted to be.
For all of us at Hack and Craft the world seems duller and more commonplace for Martin's passing but his memory urges us to continue the work he began with the self-reliance and steadfast resolve that remain his most distinctive characteristics.