The challenge of large-scale change
The shipping and logistics industries of today are faced with arguably more challenges than ever before: planning for the unknown, asset productivity, improving ESG scores, decarbonising, developing resiliency, reducing cycle times, tackling labour shortages, reducing costs, getting ahead with innovation - the list seems endless. 

With each of these challenges, steps towards improvement must quickly be taken and, consequently, some big decisions need to be made. However, leaders are struggling to make necessary decisions for innovation because of supply chain complexity. 

Global shipping supply chains are highly complex, with millions of assets, ICDs, CFSs and workers to consider when implementing any form of change. If even the slightest change can disrupt the smooth-running of a company's operations, decision making for innovation is not to be taken lightly - particularly where new technology and cybersecurity is concerned.

Complexity, risk and supply chain disruption mean that leaders in shipping are unable to drive necessary transformation because they cannot foresee the impacts of their initiatives.

Insights to drive innovation forwards
The majority of major shipping companies are now well aware that a digital transformation roadmap is the best way towards operational efficiency, improved sustainability and better CX. 

Many providers deliver digital twins that help companies visualise their supply chains, but these are only really models. Our digital twins take account for the full breadth and depth of complex supply chains, using granular data to deliver an intuitive digital supply chain twin for experimentation and exploration.

This enables leaders to test specific initiatives in risk-free, virtual replicas of their network to see if their ideas are possible and understand the impacts of their innovation before any change is made. It also allows them to mitigate risk by experimenting with unplanned disruptions, helping them move from uncertainty to known variability.

The insights from our models empower decision makers to make quicker, more informed decisions for better supply chain outcomes and network planning. This helps our clients to de-risk their digital transformation projects, prove the ROI of their initiatives and drive innovation with confidence and precision.

We form long term innovation partnerships with our clients, ensuring that our solutions integrate with their existing systems and configurations. Our consultative approach means that we take a comprehensive view of development, taking account of the challenges you're facing and your strategic priorities. Our technology is designed to handle complexity, helping shipping and logistics leaders push innovation over the line for asset digitisation, circular waste management, cost optimisation, port congestion, fleet visibility and more.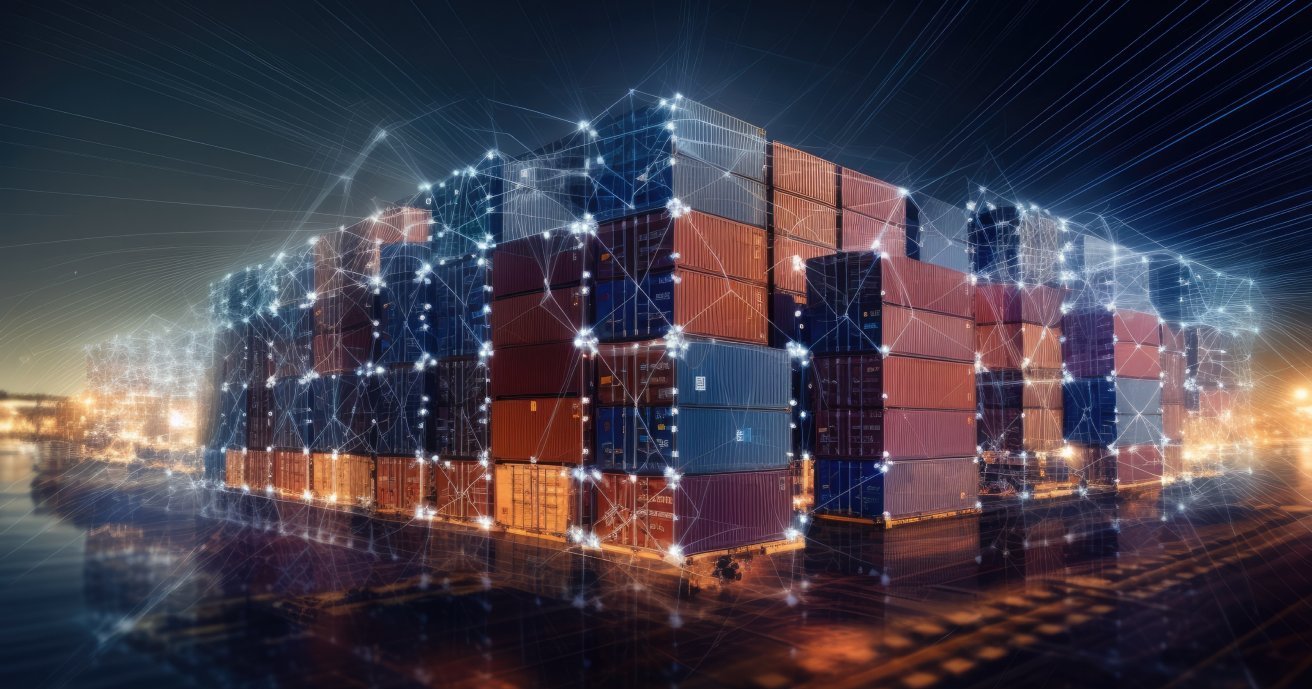 Why not see for yourself?
If you're looking to make better, insight-driven decisions, empower your teams and push innovation projects forwards, the insights from our scenario exploration technology would be transformative for your supply chain.

We're tightly focused on innovation in the shipping and logistics space, and recently partnered with Brambles to give them the insights they needed to gain better visibility through digital serialisation of some 360 million assets.

For an introductory discussion about the challenges you're facing, and to see example reports and visualisations from our clients' models, register your interest today.