Our technology is making the world's most critical supply chains more efficient, resilient and cost effective.
Brambles is a supply chain logistics company operating in more than 60 countries, primarily through the CHEP brand. It manages the world's largest pool of reusable pallets, crates and containers and provides logistics for an estimated 80% of the world's consumer goods. It plays a pivotal role in the global economy and is the backbone of the world's most complex supply chain.
Operating within a critical industry, innovation presents unique challenges. This is why Brambles approached Hack and Craft, to see if our simulation technology could help explore opportunities in a virtual replica of its pallet network.
We are proud to say that our Digital Twin technology, and the creative ingenuity of our team, is playing a significant part in making the world's most critical supply chains more efficient, resilient and cost effective.
Key Benefits
Enabled the world's largest supply chain to operate more efficiently and at lower cost
Simulated network of 360 million assets and more than 750 service centres
Modelled multiple scenarios to explore impact of potential innovations
Delivered insights to guide roll out of serialised assets
The CHEP pallet network includes some 360 million assets and more than 750 service centres. This creates a highly complex network and an enormous amount of data. Moreover, there are regional differences, wide variation in operating models, and a diverse range of processes and KPIs that must be understood and modelled.
Brambles wanted to understand the ideal strategy for rolling out serialised assets as part of a proof of concept underway in Chile. The trial involves adding QR code-based tracking systems to all their pallets, enabling them to be scanned as they arrive and leave Brambles' service centres. Serialisation promises to deliver a new lens through which the network can be viewed and managed. This new perspective delivers metrics such as Cycle Time, Damage and Loss.
Our simulation needed to reveal the operational challenges of different rollout strategies and their corresponding risks and potential return on investment. The models had to deliver insights in the time required to achieve the density of serialised assets necessary for acceptable levels of metric accuracy. These metrics also needed to be accompanied by robust measures of uncertainty. This enabled strategic decision makers to find the optimal balance between risk and potential reward.
We build the Digital Twin models by creating virtual replicas of key business entities, behaviours and processes. The rules are defined in collaboration with clients' domain experts and are validated with historical data. Once the model is verified, we begin modelling scenarios to discover and measure the causation, correlation, impact and uncertainty amongst business drivers.
In this way, we derisk and guide our clients' most critical initiatives, enabling data driven decisions in highly innovative projects and radical process transformations.
Using a variety of interactive modelling techniques, and our unique capability to represent simulation logic in human readable format, we were able to consolidate and formalise a comprehensive set of business logic.
We guided the project with methodical formulation and refinement of "Research Questions". These were defined in collaboration with stakeholders and precisely address specific insights that the business needed. Paraphrased examples included:
How many assets need to be serialised before cycle time can be accurately measured?
What effect would errors in the scanning equipment have on cycle time accuracy?
How long will it take to tag the required number of pallets given a different amount of tagging equipment and locations in the network?
How will tagged pallets disperse amongst the pool and which parts of the network should be instrumented first?
Our solution answered these questions by utilising techniques from Discrete Event simulation, Bayesian statistics and Network science. The model operates at incredible scale and can simulate millions of pallet orders in a single run, with tens of thousands of locations and over 100 million pallets.
Our work with Brambles delivered a powerful explanatory model which has deepened senior stakeholders' understanding of the business and its core dynamics. It has empowered the team to execute complex and radical innovations with precision and confidence.
The serialisation proof of concept is on track to deliver strategically important insights and continues to be steered by the insights revealed by our simulation. Ultimately we supported the programme team as they set out to explore new ways for Brambles to increase asset productivity, build resilience, eliminate waste, reduce risk, refine pricing, and deliver greater customer value.
Today we continue to work alongside the Brambles team to drive new innovation, and maintain their position as the industry leader in their field.
Other case studies for optimise
Knowledge Management
Connect Point
IoT Platform – a combined hardware & software solution from ideation to roll out.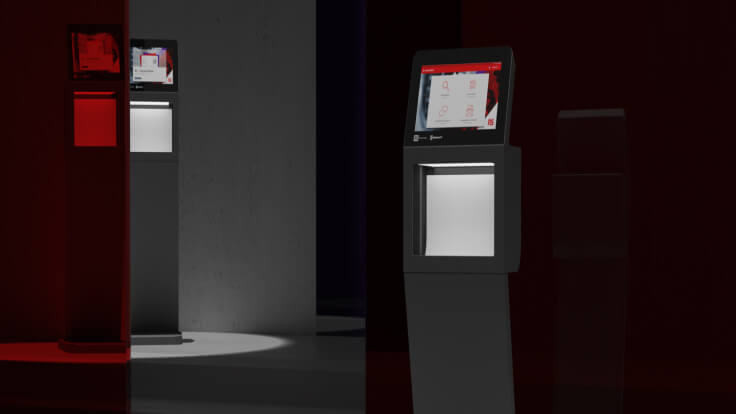 Browse other case studies
Get in touch to unlock your innovation potential